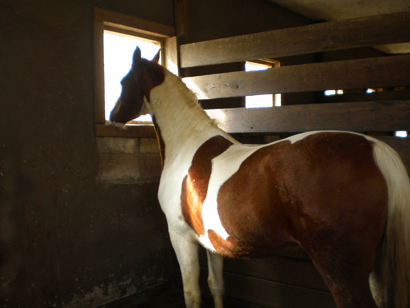 Veteran recipients of dental "floating" are gracious and cooperative; horses maintained routinely associate the dental-technician's efforts with comfort and relief from pain.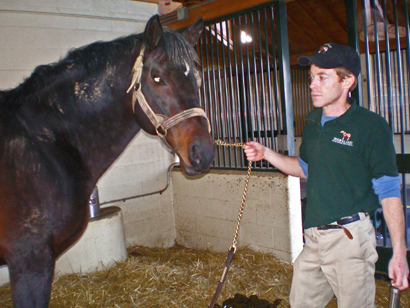 Outflanker
1994 Danzig - - Lassie's Lady, by Alydar
A 2008 Maryland Leading Sire by Winners and Earnings and a
Maryland Leading Sire of 2-year-olds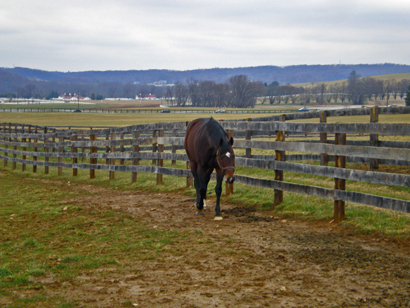 Rockslide, A.P. Indy-Prospector's Delite, by Mr. Prospector. For this Maryland leading second crop sire and multiple stakes-winning full brother to Mineshaft, eating comes easy after Paul provides routine whole-mouth-equilibration.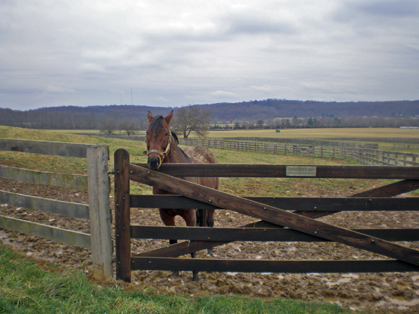 $1.2 million dollar-winnings and 2005 Maryland's Horse of the year, Cherokee's Boy is another of Paul's satisfied customers.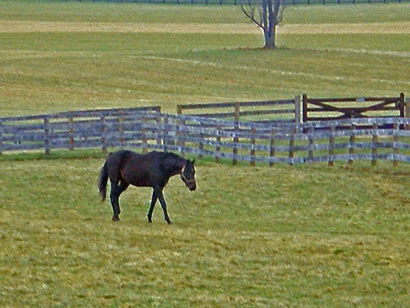 Outflanker, Danzig-Lassie's Lady, by Alydar....The #2 leading sire in the Mid-Atlantic region and sire of 79 winners and 7 stakes winners with earnings of $3.5 million in 2008. Paul's regular dental maintenance helps keep his breeding-performance tops.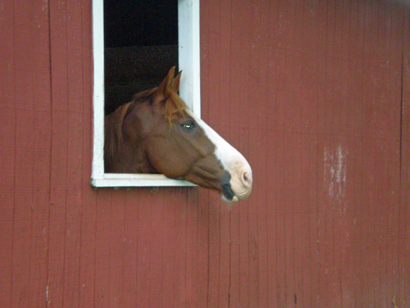 Like most, this wise, old warmblood graciously accepted full occlusal maintenance with no fuss or need for sedation.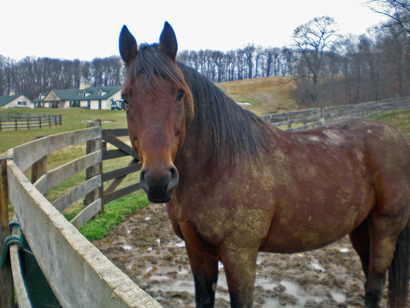 After a calorie-burning season as a teaser, Diamond Dale beefed up quickly after a recent float to correct molar/incisor length ratios.