This list provides links to valuable information regarding equine dentistry, associations, and related equine Web sites. Just click on the title and you will be taken to that Web site. Cool huh? This makes it worthwhile to revisit this site often!

American School of Equine Dentistry - The school promotes an integrated approach to equine health care. Proper dental maintenance is essential to allow peak performance and harmony between the horse and rider. Paul was trained in Equine Dentistry at this school.

Country Life Farm & Merryland Farm - Maryland's Oldest Thoroughbred Nursery.

Dog Boarding, Grooming, and Training - Alice McDaniel, 301-898-0464, alimc1@aol.com

Equiery Magazine - The Equiery is an independently owned and operated information and advertising publication for the Maryland equestrian community - Maryland's source for horse information.

Equine Appraisels - Richard Dodson

International Association of Equine Dentistry - The purpose of the IAED is to promote the advancement of equine dentistry throughout the world amongst veterinarians and non-veterinary dental technicians.

Just the Right Horse - American Saddlebred Farm - We are proud to announce we are the first and only Breeder in Maryland for the American Saddlebred horse. We are located in Frederick, Md, approximately 50 minutes from Washington, DC. We specialize in producing outstanding American Saddlebred horses for sale for the serious horse enthusiast.

League of Maryland Horsemen - The league is celebrating over 50 years of excellence in horsemanship.

Linda Pendleton - Linda is a professional horse trainer and problem solver with 10+ years of experience. She specializes in starting young horses and working with problem horses and riders. Experienced body clipping available. Linda travels to your farm/facility and charges very reasonable rates. (H) 410-346-6859; (C) 240-529-6631; linda476@verizon.net

Maryland Horse Council - Since 1983, the council has represented Maryland's diverse equestrian community as the horse industry's trade association. We protect and promote the equine industry to the Maryland government and the general public through media and our members.

Mid-Atlantic Thoroughbred (Site and Magazine) - Welcome to Maryland Thoroughbred, your window into Maryland's breeding and racing industry. This is the home of Maryland Horse Breeders Association.

Seneca Acupuncture and Equine Rehabilitation - Specializing in Veterinary medical acupuncture for horse, dogs, and cats. Francie Dougherty, DVM, CVMA.

Sweet Spirits Stables, LLC. We are breeders of thoroughbred race horses and we are currently campaigning thoroughbreds in the mid-Atlantic circuit under our own colors (blue and gold) and a triple "S"logo.

The Chronicle of the Horse - The Chronicle of the Horse has been blessed over its rich history to have some of the finest equestrian writers the world round putting ink to paper.

Thoroughbred Times - Thoroughbred Times Co. Inc. publishes Thoroughbred Times, a weekly news magazine based in Lexington, Kentucky, written for those involved in thoroughbred racing and breeding, plus for racing fans.

Thoroughbred Times Interactive Stallion Directory

So, You're Interested in Owning a Horse? If only Love Were Enough .... Decisions to make if you want to own a horse.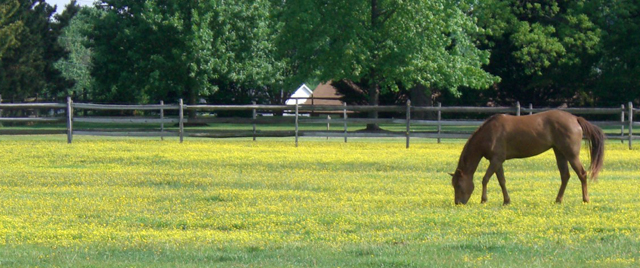 Some Other Links of Interest: